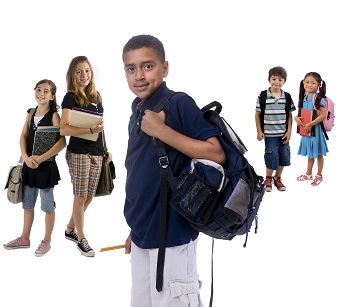 Success is measured, every step of the way
TransACT's GEAR UP quickly and accurately collects the important data necessary for APR reporting and grants analysis. Complete with instant online data access and easy to use report generation tools, a student's progress can be monitored throughout their participation in the program.

TransACT's GEAR UP's flexible design provides administrators the convenience of combining multiple sites and school data within in a single system. With TransACT's GEAR UP you can rest assured that success is measured.
"All the information that is required for our Annual Performance Report..."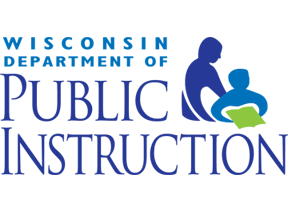 "I use the database to track the number of students in our program, ethnicity, gender, activities, services, semester grades, and much more. All the information that is required for our Annual Performance Report. We have nine sites total, throughout the state, and I am able to combine our individual offices into one report."
- Wisconsin Department of Public Instruction
Participant Records
Maintain a comprehensive participant registration record with fields of information containing student demographics, activity participation, and academic performance. Information can be easily exported to Excel for evaluating student participation and progress.
Registration
Student information is easily imported from the school district's student information system saving the time of manual entry and reducing data entry errors. TransACT's GEAR UP stores detailed student, parent, and teacher information for quick reference.
Attendance
Daily attendance can be recorded and tracked for students, parents, and teachers. The parents and students are connected by households, with attendance being taken together or separately per activity. Automated attendance options, such as biometric finger scanning and bar code technologies, increase the efficiency of attendance collection and improve data accuracy. TransACT's GEAR UP also generates paper rosters to assist in the attendance collection process.
Reports
TransACT's GEAR UP aggregates the data collected to the Federal GEAR UP Annual Performance Report, and a variety of other valuable attendance and academic reports. The powerful Search tool finds exactly the information you need with results exporting directly to an Excel spreadsheet for increased reporting and evaluation flexibility. Over 15 standard reports are included in TransACT's GEAR UP to enhance program administration and evaluation efforts.
Program Management & Evaluation
Several tools help maximize productivity throughout the program management process. The centralized online database makes it easy to manage multiple sites with multiple schools per site in a single, easy to use system. Grant analysis, community partnership, and reporting tools assist in staying on track and achieving stated objectives.
Track Parent, teacher and student participation
Monitor activities by participation, i.e. tutoring, campus visits, advising and mentoring
Track all academic information including grades, ACT, SAT, graduation, and college choice
Monitor advanced placement courses, Math & Science Subjects, and GPA
Featuring Quick Setup of Activities/Sessions
Sort students by GPA for special events
Generate reports, including the Annual Performance Review (APR)
Import grades, test scores, absences, suspensions, and student data from district's student information system
Provide documentation to evaluators and partners
Create custom surveys with the SurveyMaker Module