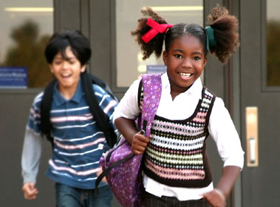 K-12 After School Program Management Software
Cayen AfterSchool is the most flexible and easy to use online program management software for After School programs on the market today. Since 1998, the implementation, training, and support of hundreds of after school programs nationwide, has given Cayen Systems a level of experience unsurpassed in the industry. Cayen AfterSchool is uniquely designed to accommodate programs regardless of size or scope, streamlining administration, reporting, funding source management, and data collection.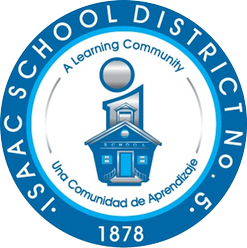 "Cayen AfterSchool 21 has supported the efficient entry and analysis of data for program monitoring, improvement and annual reporting. This user friendly system provides the benefit of consistent data across multiple sites, and the technical assistance from Cayen is always timely and helpful."
- Isaac Elementary District, Phoenix, AZ
Registration
Cayen Systems makes registration easy by importing student data from district or state student information systems. When a new participant is registered, Cayen AfterSchool is populated with current student information, including an accurate student ID, address information, demographic data, and more.
The Registration section features areas to capture student specific notes, goals, and contacts made between after school staff and parents, teachers and other key stakeholders.
Grades and test scores can be imported or entered manually with our quick entry features.
Activites and Sessions
User friendly screens allow quick and easy setup of multiple activities and sessions. Streamline the setup process by copying sessions for different times and locations as needed or by quickly creating activities for various centers at the organization/grantee level. Connect program goals to each activity for future evaluation.
Assign staff members to various activity sessions and simultaneously place their name on the attendance roster and related activity documents. Relate funding sources, community partners, and staff to activities to further meet reporting requirements and evaluation efforts.
Attendance Collection
Record attendance by participant, activity, date of participation, and actual in/out times. Conveniently copy attendance for participant groups across multiple activities. In addition, an attendance record can contain notes about the day's attendance such as behavior, material covered, etc.
Reporting
Cayen AfterSchool offers a multitude of summary and detail reports that can aid in the analysis of your overall program, individual participants, staff, activities, and funding sources.
All reports can be previewed on screen before printing and many can be exported to Excel. Each report has a detailed Report Description that explains how each number on the report is calculated.
Cayen AfterSchool 21 includes each section of the federal 21st Century Community Learning Center Annual Performance Report (APR). For statewide purchasers, data entry is minimized.
Evaluation
Cayen AfterSchool collects critical data on participants and their participation in various activities. Student grades, test scores, assessment scores, and other data can be imported from student information systems or manually entered for smaller programs. Reports in Cayen AfterSchool correlate participation and these academic variables.
A powerful Search tool can perform unlimited data queries for further demographic, participation, activity, and funding source analysis. All search results can be sent to various reports, mailing labels, and exported to Excel.
Payments
Cayen AfterSchool provides organizations the ability to track fees associated with program participation via the optional Payments Module.
Administrators can easily keep track of credits and debits by individuals or households. Generate billing statements, receipts, and end of year documents for tax purposes.
Parents can pay for their students' services online thanks to a partnership with Dwolla, an online payment processing service.
Learn More About Payments >>
Choose the software that fits your program best!
Option 1. CAYEN AfterSchool 21
FOR 21ST CCLC PROGRAMS: The most robust of the Cayen AfterSchool options, AfterSchool 21 is specifically designed for multifaceted organizations and complex program requirements like those of 21st CCLCs and Community Schools.
Option 2. CAYEN AfterSchool
FOR SMALLER TO MID-SIZED PROGRAMS: Choose from two versions for the features that best fit your program's scope, budget, and reporting requirements.
Success Stories
Cayen AS21 has positively has strengthened education and communities in Georgia...
"Cayen AS21 has positively has strengthened education and communities in Georgia, through the 21st CCLC program, in a number of ways. First and more broadly, it requires the programs to focus on data. Through the entering of data and analysis of reports, our programs are able to determine which students are receiving the greatest benefit from the program. This allows the programs to identify the strategies that are most successful and apply them across the program. Second, our state places a strong emphasis on attendance. We utilize the attendance reports in AS21 to monitor our programs' attendance and provide focused technical assistance on those programs that are struggling to meet their attendance goals. As a state, we have seen significant gains in the number of students served because we are targeting those programs that have the greatest opportunity for improvement. Finally, we utilize a number of reports in AS21 to assist with our formal monitoring. Our programs are able to utilize these reports throughout the year to ensure they are meeting state and Federal requirements."
Thank you Cayen Systems for "having our back."
"The Wausau School District has been using the Cayen Systems for Out-of-School attendance and record keeping since 2007. This has been a tremendous resource for 21st Century grant reporting. We run our programs under multiple funding sources and the ability to track attendance and create reports tied to the appropriate funding is valuable. I appreciate the ability to monitor at a District level and prepare reports as needed for principals and other stakeholders.

Cayen Systems demonstrates responsiveness to client needs and has helped with gathering of data needed with some additional tracking requested by the Wisconsin Department of Public Instruction. Cayen Systems also keeps abreast of reporting requirements by the US Department of Education and structures the system to mirror the federal reporting. This will be changing this year and I feel confident that Cayen Systems will help with this transition.

The beginning and the end of the school year always tend to be more stressful times with program start up and final completion of the APR. Cayen staff responds quickly to requests for tech support. I can always talk with a person when needed and receive excellent customer service.

Cayen Systems has been providing increased outreach to help keep clients knowledgeable of any changes and new features. With the loss of the federal PPICS system, I was pleased to know that I still have access to historical data in the Cayen Data System. Thank you Cayen Systems for "having our back.""